Sisters Tajwid Class
Starting Wednesday 15th November 2023
15 Nov 2023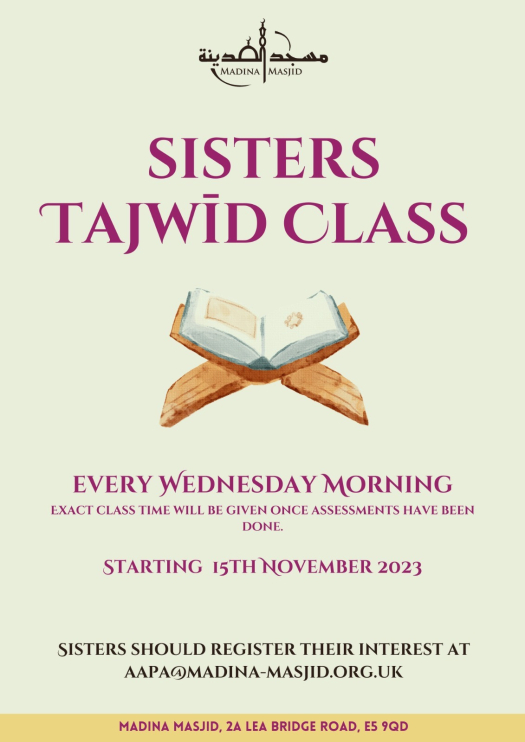 Asalamualaikum,
Alhamdulillah, by the will of Allah S.W.T, Madina Masjid under the guidance of our Hadhrat Mufti Umar Faruq Saab Damat Barakatuhum have organised a weekly Tajwid Class for for the sisters of our community. The aim of the class is to help the women of our community imrpove their Tajwid with the help of a qualified Aapa. Classes will start on Wednesday 15th November, class times will be emailed to those sisters that register Insha-Allah.
The class will be held in the Masjid 1st floor side hall.
Sisters who would like to join this class please email your interest to the aapas email below.
If you are unable to email, you can register with the Aapa on the first day Insha-Allah at 9:30AM.
We urge all to encourage the ladies of our houses, family members and friends to sign up to the classes.
Jazakallah
Back