Madrasah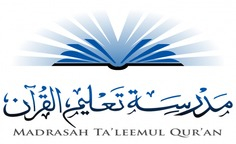 Madrasah will continue Online until further notice.
Please ensure you child sits to read from 5-7PM , revising their lesson ready for their teachers call.
Parents are advised to sit with young children when the teacher calls to aid with the child.
---
Madrasah (Religious/Quran classes) during weekdays for boys and girls in segregated areas from 5 to 7pm. The Madressa is currently at maximum capacity with approximately 280 children attending daily classes.
Madrasah Student Diary
Could all parents please ensure they are checking their childs diary on a daily basis and please sign the diary.
Daily check the punctuality of your childs attendance and behaviour/effort in Madrasah
Contact Details
Phone - 0208 985 8204 (Only call between 5PM-7PM)
Email - madrasahcommittee@madina-masjid.org.uk
New Applicants
Please print out the Application form attached, fill in the application form in detail and drop it of at the office during Madrasah opening hours.
Any issues or concerns feel free to email the Madrasah Management Committee on the email above.