Madrasah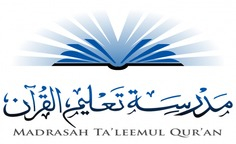 Ramadhan Holidays will start on Thursday 6th May 2021 - All Students to return back to Madrasah on the 17th May 2021.
Madrasah will return back to 5PM-7PM from the 17th May 2021.
---
Madrasah (Religious/Quran classes) during weekdays for boys and girls in segregated areas from 5 to 7pm. The Madressa is currently at maximum capacity with approximately 280 children attending daily classes.
Madrasah Student Diary
Could all parents please ensure they are checking their childs diary on a daily basis and please sign the diary.
Daily check the punctuality of your childs attendance and behaviour/effort in Madrasah
Contact Details
Phone - 0208 985 8204 (Only call between 5PM-7PM)
Email - madrasahcommittee@madina-masjid.org.uk
New Applicants
Please fill out new Madrasah student application via the link below
https://madina-masjid.org.uk/madrasah/apply
We will be contacting new applicants after the Ramadhan holidays.