The merciful prophet
Lecture by Shaykh Ahmad Ali
12 Mar 2016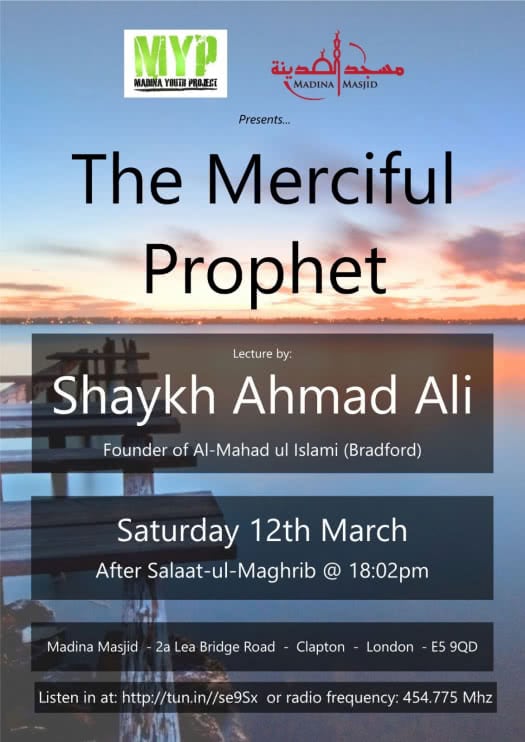 Insha'allah we have an important programme on Saturday 12th March after Magrib Salaat (6:02 PM). The topic of the talk is "The Merciful Prophet". Presented by a great speaker Shaykh Ahmad Ali (Founder of Al-Mahad-ul-Islami in Bradford). This shaykh has been in our masjid before.

All Brothers and especially youngsters are requested to attend, invite others and benefit from this talk.

This programme will cover our monthly programme. The next programme will be on 30th April as usual.

Listen to our live stream over the Internet at https://madina-masjid.org.uk. You can also tune in to our radio frequency on 454.755 Mhz.
Back