Muslim Mothers Parenting Course
Learn how we can give our children the best upbringing.
5 Jun 2022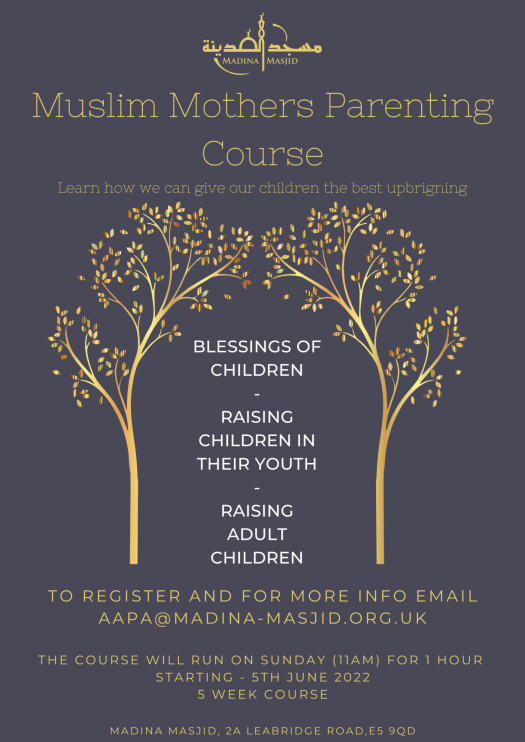 Assalaamualaykum wa Rahmatullahi wa barakaatuh
Alhamdulillah by the will of Allaah subhaanahu wa ta'aala, Madina masjid have organised a course for sisters in regards to parenting. The aim of this course is to educate our sisters, whether they are mothers or not, regarding the correct manner of raising our children in this society.
We encourage all sisters to attend, as it is of utmost importance. The first school of the child is the lap of the mother.
The course will start on the 5th of June 2022.
Class dates are the following:
5th June
12th June
19th June
26th June (9AM - 10AM)
3rd July (10AM - 11:30AM)

Classes will run on a Sunday from 11am to 12pm.
We pray Allaah subhaanahu wa ta'aala makes this a means of benefit for all those who wish to take benefit.
The above email account will be managed by one of the Aapas only.
Back